Ruby Ribbon is a party plan company that helps women on both sides of the sales model find inner strength, outward beauty and confidence in themselves through a proprietary collection of sensational shapewear. Through stylist representatives and trunk shows in homes of hostesses, Ruby Ribbon clothes bring the fantastic figure-slimming power of well-designed shapewear to women that want to look better in their favorite clothes. From traditional Ruby Ribbon shapewear worn beneath clothing to specially-designed ready-to-wear pieces with curve control built right in, the entire collection has proven wildly successful in the home party market.
Fashion-Forward Beginnings
When founder Anna Zornosa was hard at work in the corporate world, her weight cause frequent struggles to look good and feel good about herself. After much trial-and-error over the years, she discovered Shapewear - special undergarments designed to minimize problem areas and smooth curves - and enthusiastically embraced its results. As she enjoyed these newly-found wonders, she began to realize what she could do to help other women feel this way and make shapewear more accessible. In this brief "lightbulb" moment, Ruby Ribbon was born! Working alongside a team of clothing designers that specialized in fashion, lingerie and even activewear, Zornosa created a beautiful launch line for the company that continues to grow and evolve today.
Turning Innerwear Inside Out
Though the line does include some traditional worn-under-clothing style shapewear, Ruby Ribbon's true secret to success is their unprecedented shapewear clothing. Designed with subtle control panels and other slimming features, wearers can slide on a chic tank or a trendy maxi skirt and still receive the same shaping benefits. These pieces allow shapewear beginners to see what Ruby Ribbon can do for their appearance and self-confidence without worrying about layering techniques. Bright colors, modern styles and Intomi by Ruby Ribbon™ technology keep even the most demanding fashionistas looking both up-to-date and fabulous.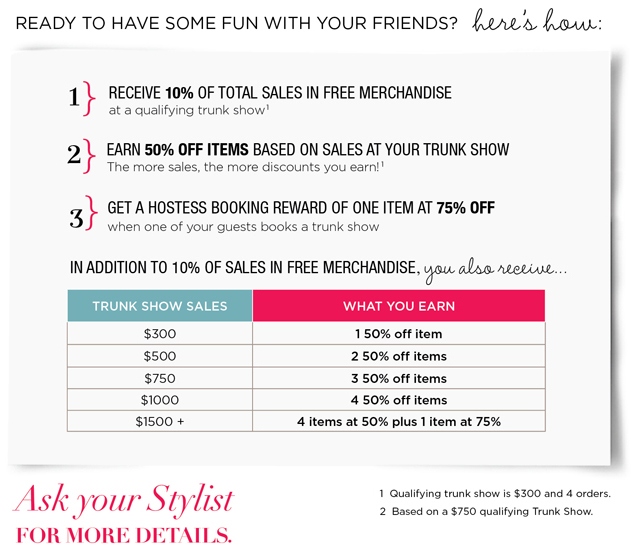 Empowering Stylists
In Ruby Ribbon, the representatives that show and sell the brand are called Stylists - an apt name, considering the positive difference their beautiful clothing makes. These women earn a commission for each sale made during Trunk Sales, special in-home shows designed to get customers up close and personal with Ruby Ribbon shapewear. Beyond their own base 20% starter commission, stylists can recruit other stylists, earning a bonus and a percentage of their protegee's sales, as well. Ruby Ribbon's Ruby Ribbon's LEAP program program also offers financial and product rewards for big sales in a stylist's first 30 days with the company. With a large array of earning options and a product that offers very real, immediate benefits for users, Ruby Ribbon stylists start their trunk shows primed for success.
Support Beyond Clothing
The Ruby Ribbon Cares initiative is a budding program within the company, designed to give aid to worthy organizations chosen by the stylist community. With support already given to California's Innvision Shelter Network, the program is off to a great start for giving back. The next recipient will be chosen with input from stylists, making Ruby Ribbon Cares a true team effort.
The company's motto, "Beautiful Inside and Out," speaks to how committed they are to making a difference for women - whether it be through physical appearance or financial earnings as a stylist. This positive attitude is one of the main reasons that this shapewear company is shaping up to be an incredible star in the home party industry.