In addition to enjoying a place as the only shapewear-based home party business currently in the industry, Ruby Ribbon enjoys equal fame for its generous commission plans. First-time and seasoned entrepreneurs alike have made a career of demonstrating and selling Ruby Ribbon's clothes, recruiting team members and maintaining a growing representation presence within the brand. With an expandable starter kit, a jump-start program and many opportunities to increase base commissions, this "ruby" company translates to an impressive amount of "green" for its reps.
A Kit For Success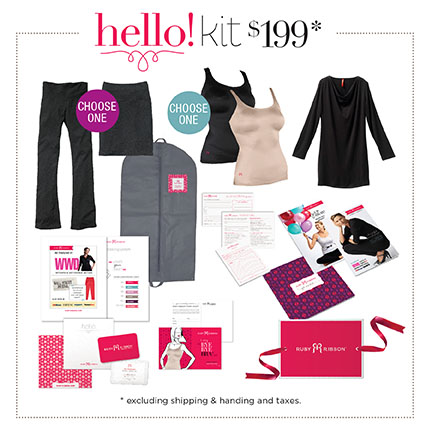 To become a representative - stylist, in company terms - a starter kit is needed. The "Hello!" kit, priced at only $199, contains both demonstration products and business materials to kick off the stylist's first few trunk shows. Three pieces of ready-to-wear shapewear clothing are included, two of which can be chosen from a pair of options for a little customization. Business cards, party invitations, order sheets and opportunity brochures to recruit your team members are all included, as well as a branded bag and signs for the show. For new stylists that want to boost their demo selection a bit, the $179 "Shine" add-on kit puts all of the current season's new selections at their fingertips. For even more products, the $209 "Show" add-on kit offers a generous selection of basics and bestsellers in various sizes for demos.
Starting Out Strong
The first 30 days of any party-plan business are important, but with Ruby Ribbon they hold a special significance. Their LEAP program offers extremely generous rewards for eager new stylists during their first month, including:
$750 in sales with 2 booked trunk shows: $75 Merchandise Credit
$1500 in sales with 4 booked trunk shows: $75 (Additional) Merchandise Credit
Recruiting a stylist with $750 in sales & 2 shows in their first 30 days: $200 Merchandise Credit
Considering these rewards are in addition to a 20% base commission, a new stylist has an excellent opportunity to add to her demo or sales rack in the first few parties. In addition, she's encouraged to build a lucrative team early on, all while still earning a great income.
A Rewarding Proposition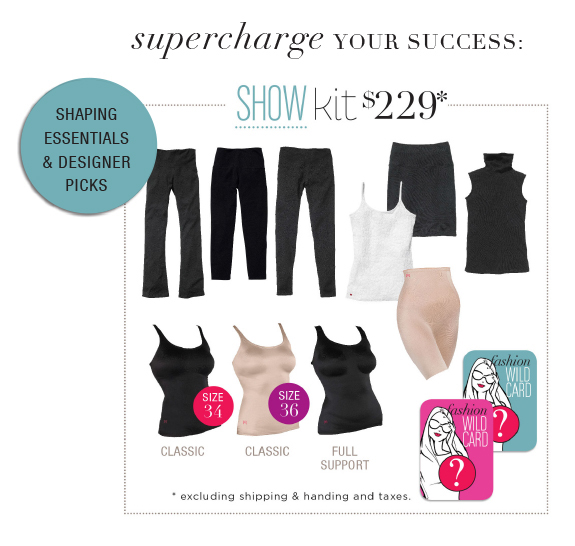 Hostesses, while not full-fledged stylists, are still an important part of the sales team at Ruby Ribbon trunk shows. By furnishing the setting for a trunk show, hostesses earn 10% merchandise credit to do their own shopping as well as the opportunity to buy one or several products at discounted prices:
$300 in sales: 50% off of 1 product
$500 in sales: 50% off of 2 products
$750 in sales: 50% off of 3 products
$1000 in sales: 50% off of 4 products
$1500 in sales: 50% off of 4 products and 75% off of 1 product
Ruby Ribbon is also very unique in that their party structure allows hostesses to recruit other hostesses, earning a reward of a 75% discount on 1 item for their efforts.
From their high commission rates, team-building incentives and merchandise earning plans to their hostess-friendly setup, Ruby Ribbon makes selling a snap.