Origami Owl is more than a fun name – it's the beautiful brainchild of a 14 year old entrepreneur Isabella Weems. Now a direct sales company offering custom charm jewelry to its enthusiastic fans, founder Isabella began Origami Owl with nothing more than babysitting money and determination to buy her first car. As her talent blossomed and grew, she began using her special talent for jewelry crafting, sharing her work through home party venues. As demand grew, she turned to other independent female designers to bring the very best in beautiful jewelry to her parties.
Today, Origami Owl serves as a vibrant and beautifully beaded inspiration to aspiring independent business owners everywhere. Careful attention to detail, a discerning selection of handcrafted jewelry and an idealistic motivation at the core have turned this bright sapling of a young woman's endeavor into a mighty oak.
Custom Jewelry and Charms from Origami Owl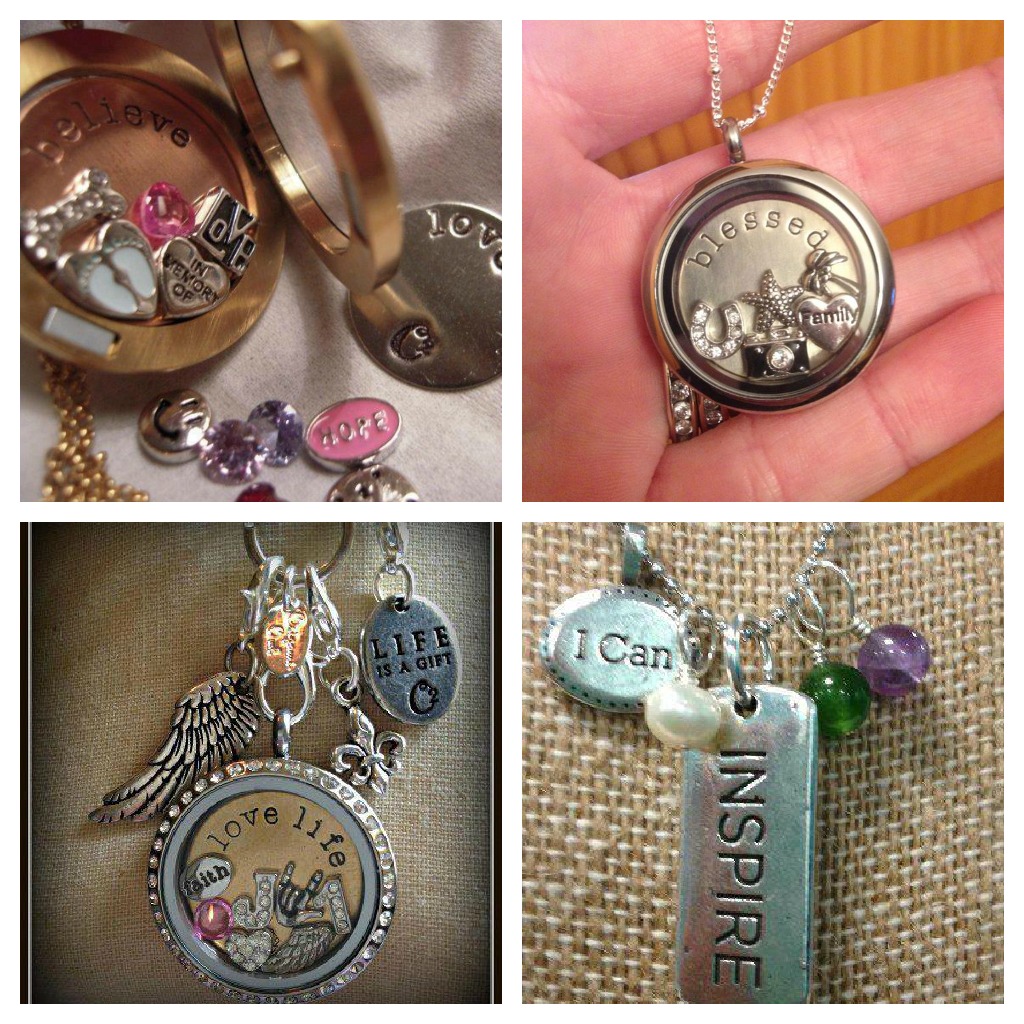 The unique experience behind each piece of Origami Owl jewelry allows the wearer to create their own personalized jewelry using handpicked charms, enabling them to "tell their story" each time they wear it. These charms can be used to convey any special message, from initials and names to hobbies and travels. Once selected, these personalized pieces are carefully placed in a locket and paired with a special chain picked out by the wearer. Special pieces can also be added to really make the finished product "pop," including twinkling birthstones or gorgeous metal plates imprinted with messages that carry special meaning. The customization doesn't stop there, either – dangles can be added to the finished necklace chain and locket combo to put a finishing touch on each lovely little work of art. These self-designed charm necklaces make incredibly thoughtful gifts as well, ideal for birthdays, anniversaries and other special occasions.
Working With Origami Owl
Selling directly through Origami Owl gives independent designers the tools they need to help them not only launch their own business, but maintain it for ongoing prosperity.
With the ability to make a schedule that works with their life and spread the joy and creative spirit of handcrafted custom jewelry, these designers enjoy a fun, profitable venture unlike any other.
Through generous commissions, powered by an attractive catalog of options for customers to browse through, the company gives its representatives the tools they need to succeed in the home party circuit.
A sustainable, independently owned business model that neatly sidesteps the hassle of finding and obtaining unique products to sell, Origami Owl is becoming a wise choice for motivated entrepreneurs.
Getting Started in Origami Owl Sales
Origami Owl recognizes that not all self-starting business entrepreneurs are created equal. Some like to start small and gradually build on their success, while others dream big from day one. With that in mind, there are four plans available to newcomers of all budget levels, each with its own unique benefits:
Basic Package
Great for beginners that are curious to try out the company, this package is package is only $149. It includes lots of sample items to help customers envision their own creations, including 36 different charms, four styles of lockets and other jewelry-crafting supplies to help sell custom products. A month of personalized consultant website use is included in this package as well.
10-Person Party Package
A step up, this party package costs $399, and offers more than twice that in value with over $900 in products and sales supplies. Customers are sure to love looking over the package's 108 beautiful charms, 10 lockets and other various jewelry supplies. This package also includes a month of website use to help boost business.
20-Person Party Package
This larger party package is priced at $799 and, once again, more than doubles the value with more than $1800 of Origami Owl custom jewelry supplies and a free month of e-commerce website use. A fantastic value for those that love their business endeavors big!
Business Blast Off Starter Kit
Designed for the most ambitious of entrepreneurs, this starter kit is a goldmine of value, delivering up $6000 of Origami Owl supplies for only $2599. Boasting over 500 charms, 90 lockets and assorted jewelry supplies, it allows a new business owner to start bold and keep their momentum going, both through home parties and a free month of website use.

Making Money with Origami Owl
Enjoying the fun and creative atmosphere of an Origami Owl party is only the beginning – the company also offers independent designers the chance to earn excellent commissions! Great for both entrepreneurs that want to make a little extra money for themselves or those interested in pursuing a full-time business, Origami Owl offers a generous 50% personal sales commission on charms and an impressive 30% commission on other pieces in the company's catalog. Origami Owl's unique compensation plan allows independent designers to keep their own commissions at the end of each party they work – straightforward and easy!
For designers that have a "more the merrier" mindset, team building is a great way to make extra money and support other budding business owners. In addition to residual income that can reach up to 15% on the downline and sponsorship commissions, there are rewards and recognition up for grabs for the hardest-working team. Success has never been so sweet!
Get Rewarded with Origami Owl Parties
Through the fun social medium of home parties, Origami Owl gains fans and fame – a movement that smart entrepreneurs are clamoring to be a part of. Those interested in hosting an Origami Owl custom charm party can do so in their own homes or in a friend's house, ensuring that charm lovers never have to work too hard for a chance to congregate and chat about beautiful personalized jewelry. Exciting rewards for hostesses and special exclusive discounts are only the tip of the glamorous iceberg in an Origami Owl direct sales party!
You're one of a kind, so shouldn't your business – and your jewelry – be too? Let your customers express themselves through jewelry and have a wonderful time as you earn income. Each delightfully personalized Origami Owl charm will tell a story of your path to home party success! Learn more about Origami Owl on youTube.