Origami Owl's Living Lockets are more than just fashionable accessory pieces, as each locket tells a story. So how exactly can you customize your necklace to be a reflection of your life and interests? Charms are the answer! These small statement pieces can be anything from a birthstone, an animal, a flower, a thing, or even inspirational words. Origami Owl offers dozens of charms in just about any possible category; from initials, interests, music, and food to family, faith, special occasions, and hobbies, you can find a charm or two from each category that would best show what you love and who you are.
Unique Origami Owl Charms
What makes Origami Owl's necklaces so special is that no two necklaces are the same. Whether for yourself or as a gift to a friend or family member, you can easily customize every necklace you buy from Origami Owl with small charms that would best suit the recipient's personality and as well as the occasion. For birthdays, you can add the person's birthstone and maybe her initials. They even offer charms for special causes like cancer awareness or autism. With the sheer number of available charms from Origami Owl's collection, the challenge is not finding a charm or two that you would like to add to your necklace but rather, limiting the number of charms to fit the locket you choose. With so many well-designed charms, one can't help but want to add them all if possible. But you need not worry, as you can always choose charms for different necklaces suited for various occasions. With Origami Owl's charm selection, you'll certainly enjoy accessorizing even more!
Customizable Origami Owl Jewelry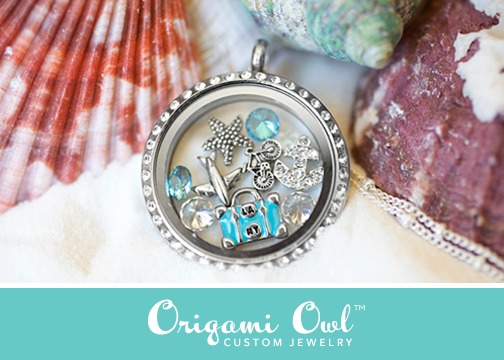 Most people treasure jewelry, be it a ring, a necklace, or a bracelet, not only for their monetary value but also for what they symbolize. Jewelry is perhaps one of the most popular gift options, which is why people go through great lengths or even spend extra just to have them personalized. The great thing about Origami Owl necklaces is that each one is customizable, which is why such necklaces are not only great to own but also make as great gifts to friends and family. For most people, these necklaces don't just serve as fashion accessories but also an expression of who they are and what they love. With wide selection of charms, anyone is given the freedom to tell their personal stories through their necklaces.
Create One-of-a-kind Jewelry
Why would you wear something that everyone else has when you can wear jewelry that is truly one-of-a-kind? A necklace that you designed on your own is more special than any other piece of jewelry that you just picked out ready-made from a store. Whether it's a charm that you believe gives you good luck or a charm that shows your passion and interests, you can find something that would best describe who you are. You can think of these charms as small pieces of your life that, when combined, gives people or yourself a clear picture of your life, your purpose, and what you are passionate about. Be it your love for family, your pets, your favorite food, your birthstone, your initials, and causes that you feel strongly about, Origami Owl has the perfect charm designed especially for you!