Fun, personal, and stylish are three words that best describe the new direct sales company, Origami Owl, and their range of products. The idea behind Origami Owl's jewelry line is to give women a chance to express themselves through small charms, which can be placed inside locket pendants and be worn as necklaces. These charms are more than just decorative accents that can be added to jewelry, they are embellished with small details that represent various interests, special occasions, and stories. Whether you are celebrating a special occasion, or you just want to express your hobbies or advocate causes that you are passionate about, there is a charm from Origami Owl that will allow you to tell your story in a creative and fashionable way. Origami Owl charms are special because of their ability to touch and inspire people's lives.
Origami Owl Products
Excited to explore the different charms and necklaces that Origami Owl offers? Below are some of the products that you can expect from this new direct sales company:
Origami Owl Charms
Initials and Birthstones

Add a charm of your initials to personalize your Origami Owl locket. If you really want something that reflects who you are, why not add a charm of your birthstone as well? There's nothing quite like your own letter initials and birthstone to make you feel that the necklace you are wearing was made especially for you. Origami Owl offers gem studded silver letter charms and as well as birthstones for every month of the year.

Family and Love

Origami Owl's family-themed charms are a great way to show your family that you love and appreciate them. You can add these family-themed charms in your locket to symbolize your relationships or give them as gifts to your mom or sister on a special occasion. Origami Owl also has something for the hopeless romantic in every woman; their love-themed charms add a sweet touch to any necklace.

Hobbies, Occupations, and Travel

Whether it's to celebrate a promotion or to remind yourself of the things that you truly love and enjoy, you'll find a charm from Origami Owl's hobbies, occupations, and travel themed charm collections. Whether you love to read, to shop or take photos, these charms are fantastic accents to add some personality to your lockets.

Food and Celebrations

Celebrate your first year anniversary, birthday, or wedding with some charms from Origami Owl's celebration-themed collection. Also great for men who are looking for gifts to give to their girlfriends or female relatives to mark an occasion that they want to remember forever. Love food? Origami Owl's food-themed charms are a great way to express your love for chocolate or ice cream. They feature such great detail; it would be difficult to resist adding a food charm or two to your lockets.

Music and Sports

Music, sports, or both? Whether you are an aspiring musician or you are passionate about a particular sport, you can add both of these interests into your lockets with Origami Owl's musical-themed and sports-themed charms. Add a small violin, piano, headphones, or musical note to express your love for music or add baseball, volleyball, tennis, swimming, or cheer dancing charms to show your enthusiastic appreciation for your most favored sport.

Causes

Express your support for a cause or a political view with Origami Owl charms. Whether it's cancer awareness or support for a political party, you can replace your silicone bracelets with stylish charm necklaces any day.
Origami Owl Locket Pendants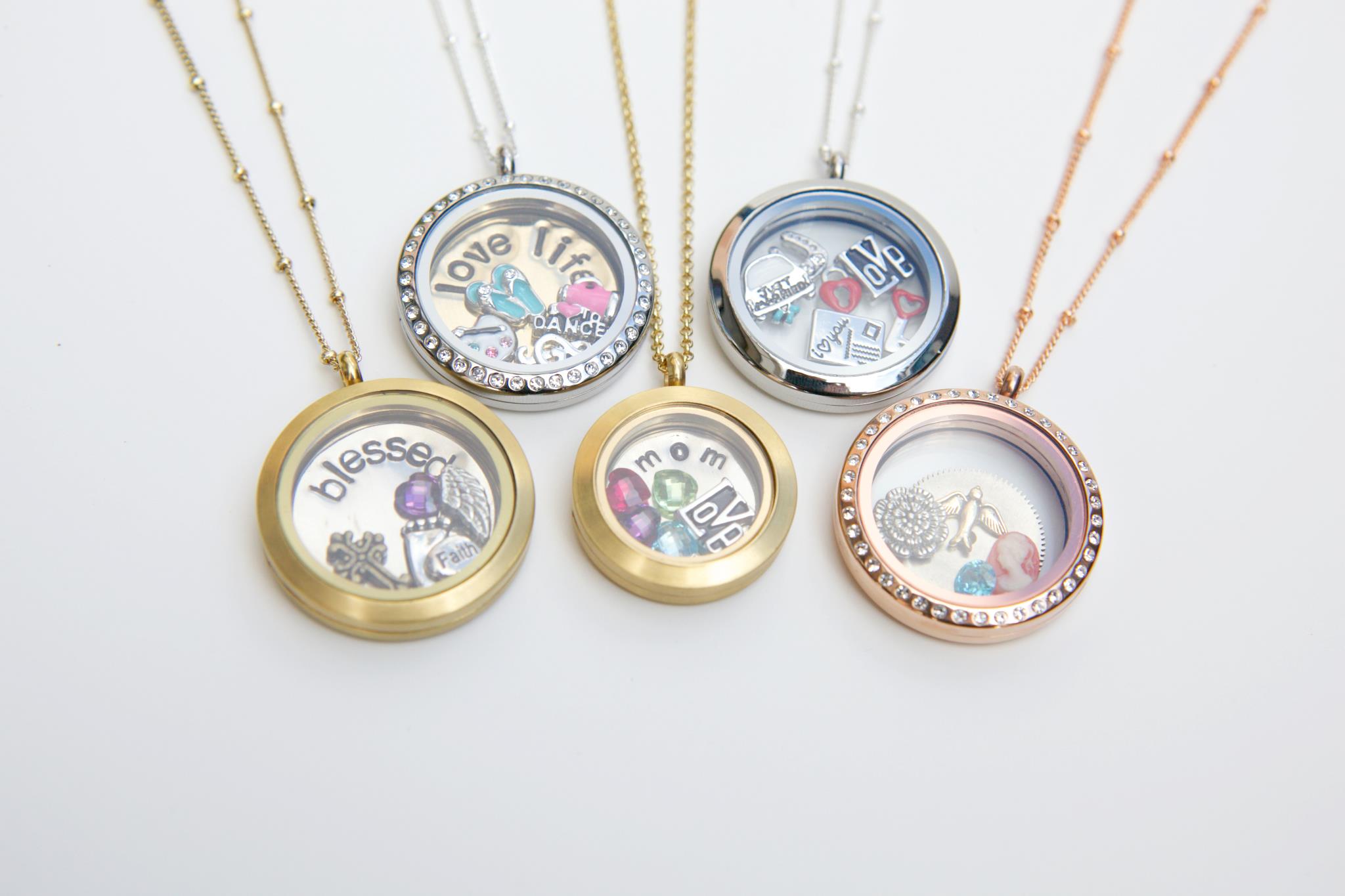 An Origami Owl necklace won't be complete without a locket to hold all your charms in place. The company features 8 different lockets of varying sizes and color. Whether you fancy silver, yellow gold, or even rose gold, there is a locket for every taste and preference.
Origami Owl Necklace Chains
A necklace won't be a necklace without a chain to wear it around your neck. Choose from various chains of varying lengths, colors, and thickness to suit your personal style.
Origami Owl Metal Plates and Dangles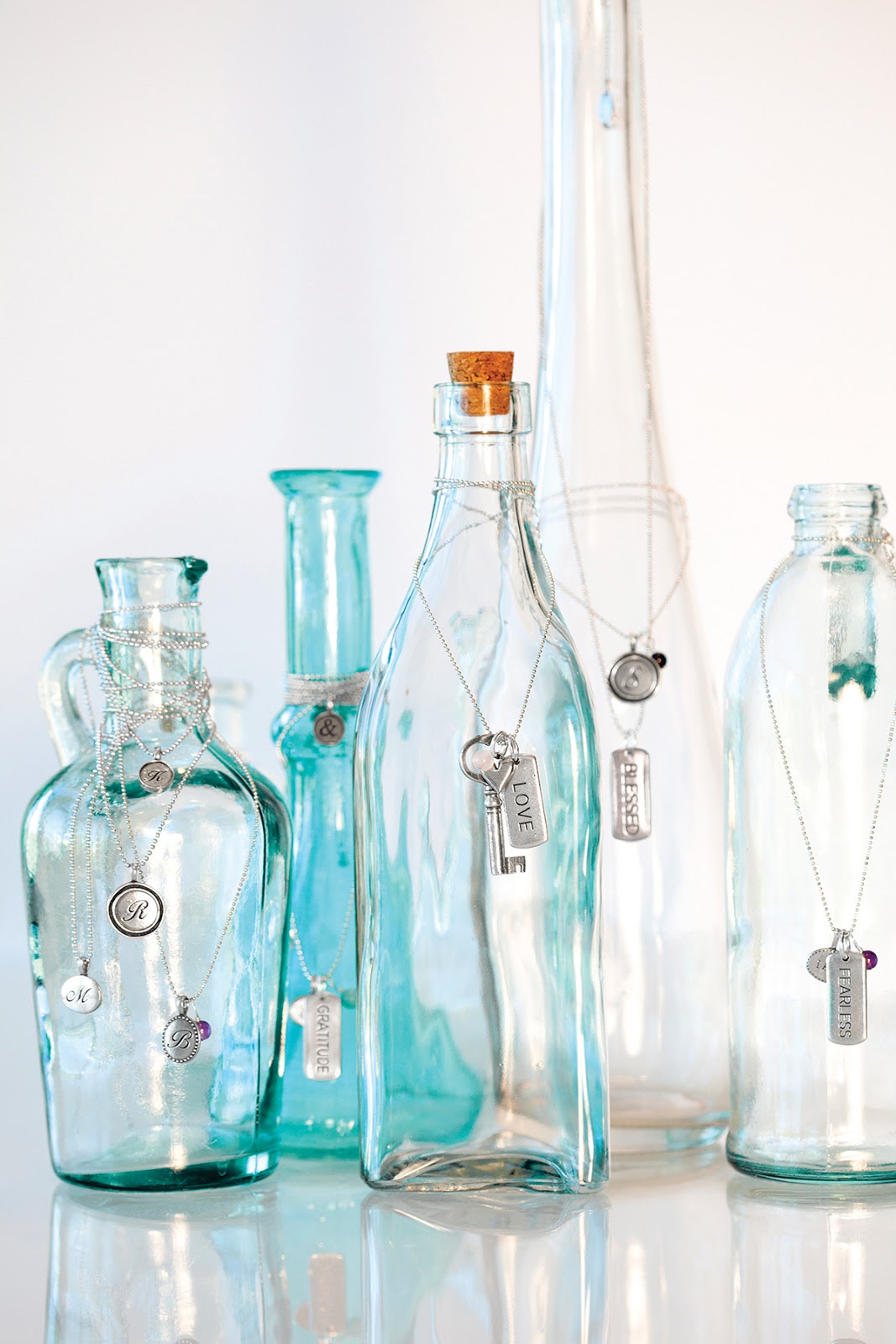 Once you have chosen your charms, your locket, and your necklace chain, you can also add a stamped metal plate that features special messages on your necklace. Origami Owl also offers a wide-range of crystal, pearl, and beaded dangles to add more style into your necklaces. You can add small floral dangles for a more feminine touch or add a pearl dangle if you want something classic and sophisticated.
From their charms and lockets to their chains and dangles, Origami Owl has certainly proven that they put in a lot of thought and effort into their products. You can see the company's superior craftsmanship in every aspect of an Origami Owl necklace. Their charms feature even the most minute of details, allowing their customers to properly tell their stories through the necklaces they wear.
It is rare to find a jewelry company that would grant customers complete control over how they would like their jewelry to turn out and this is exactly what sets Origami Owl apart from other jewelry companies in the industry.