Fun, chic, and functional, are all words that best describe Thirty One Bags. The basic idea for Thirty One Purses is to provide unique bags that are practical at the same time. Designed for women on the go, Thirty One Purses are superior in terms of quality, aesthetics, and versatility.
Thirty One Bags are all fully customizable. Whether you want your initials monogrammed, your full name embroidered in script or print, or special messages that inspire you embedded on your purses, you can easily have each purse customized to suit your needs and preferences. This is why 31 Purses are great not only for personal use but also to be given as gifts to friends and family.
Thirty One Bags Bestsellers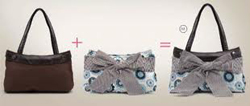 Thirty One Skirt Purse
The Thirty One Skirt Purse collection is one of the best-selling lines of Thirty One Purses. The hobo-inspired collection features bags that offer both quality and versatility. You can put on a variety of skirts on this bag, instantly giving you a unique exterior each time.
If you want the convenience of never having to change from one bag to another but still have variety in the bags that you use, then the Thirty One skirt purse is certainly a good option. These Thirty One Purses give you the ability to change the color, pattern, and design of the bag's exterior to suit a variety of different outfits. Whether you are aiming for a more causal look, something a little more formal, or a bag that you can take to corporate events, these Thirty One Bags do not disappoint when it comes to the wide array of styles and designs that you can incorporate into just one bag.
---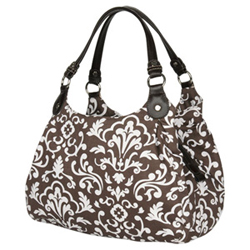 5th Avenue Thirty One Purses
Looking for a bag that can accommodate just about everything you need when you go out? If so, then 5th Avenue Thirty One Purses would certainly suit you well.
These 31 Purses features three internal pockets and two snap enclosures, which also feature several small pockets. 5th Avenue Thirty One Bags are the perfect bag for when you need to bring a lot of things with you but you still want to look stylish. Since it comes with many compartments, you won't have to worry about having trouble keeping your things organized inside the bag, making everything easily accessible when you go out.
---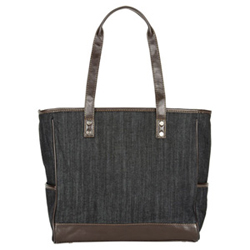 The Cindy Tote Collection
Classic, spacious, and sophisticated, Cindy Thirty One totes are the company's own version of the "Never Full" bag. The Cindy tote features two exterior pockets on each side of the bag, three interior flat pockets, and one interior zippered pocket. Have your Cindy Tote personalized by having your name printed on one side or just choose a printed design for a more fun and stylish look.
Match your Cindy 31 Bags with a casual ensemble or even with a corporate attire, as these bags are also ideal for work. Measuring 14 inches in height and 15 inches in width, you can easily place office documents and as well as your personal items inside. Since these Thirty One purses come with adequate pockets, you shouldn't have much trouble keeping your things organized while using this bag. Choose from classic colors of brown, black, or gray if you want a bag that is versatile enough to go with different outfits.
---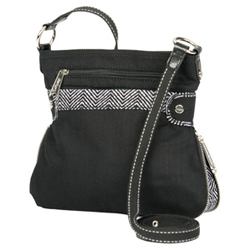 The Pop Crossbody Collection
Who says you have to sacrifice style for practicality and convenience?
Pop Crossbody 31 Bags are the perfect bag for those who are looking for both style and comfort. Inspired by messenger bags, the Pop Crossbody collection offers great-looking bags that are very functional, making them a great accessory during very busy days. You can also use these 31 bags for a causal day out with your friends.
These Thirty One bags come equipped with a 28-inch strap that can be worn in two ways; either around your body as a cross body purse or on your shoulders for a more feminine look. Choose from four neutral colors of black, gray, dark brown, and tan with fun and stylish borders encircling the top part of the bag.
---
Where Can You Buy Thirty One Purses?
One of the best things about Thirty One Purses is that you don't have to go to a crowded mall or retail store to buy them. Just attend a Thirty One Gifts home party, contact a consultant, or shop for them online and they will be delivered straight to your doorstep. If you want to avail of large discounts on favorite Thirty One purses, you can book a party with a Thirty One Gifts consultant. By hosting a party, you can have lots of fun while being given the rare opportunity of purchasing Thirty One purses for much less their retail prices.
What sets the 31 Gifts product line apart from other brands in the market is the fact that they really have the consumer in mind during the design process of their bags. The company also provides some of the greatest looking customized handbags in the industry. Aside from stylish Thirty One Purses, Thirty One Gifts also offer a collection of personalized bags for kids and even for men.
Carefully handcrafted and tailored to suit the lifestyles and personal taste of their customers, Thirty One Purses have certainly become one of the most popular product lines in the market.