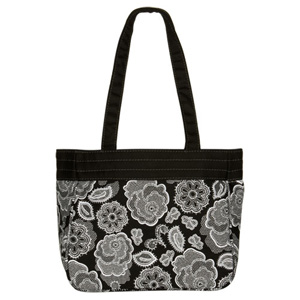 While the Thirty One Gifts catalog shows beautiful traditional purses, they are only a small part of the impressive product catalog made available to lucky 31 Gifts party goers. From large totes that are ideal to bring along to the beach to small organizational pouches for home use, shoppers enjoy the selection of fabrics, embroidery customization options and matching accessories available for each product. With a color and pattern palette that greets each season with exciting new offerings and secret hostess-exclusive items, there's a little something for everyone under the Thirty One Gifts umbrella.
Stash It in Thirty One Gifts Bags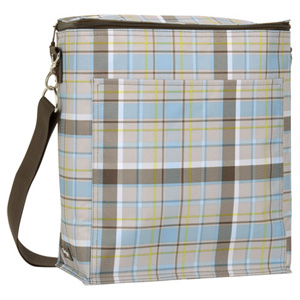 From casual cinch sacks to smartly-designed wallets and bags, 31 Gifts (or T.O.G. as their consultants like to refer to it) has you covered wherever your day may take you. Savings-savvy office workers love the insulated totes, lunch sacks and zipper pouches that keep cold food and drinks fresh for break time, enabling them to save money by prepping their own lunches at home. Moms swear by the company's oversized totes, stacked with plentiful pockets for diaper change necessities, coupons, favorite toys and more. Fashionistas dig the bright, colorful makeup bags and change purses, infused with both functionality and style to keep them on the cutting edge. With such a wide variety of bags, it's very easy for a consultant to match party attendees to a product that works well for their lifestyle.
Making Thirty One Gifts Your Own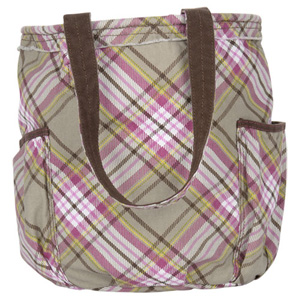 Finding the perfect 31 Gifts product in a color or pattern that clashes with your style is a big letdown - but it's a problem that never needs to happen when you view the 31 Gifts catalog. With several different prints available for each item, even your base selection will reflect your style preferences! From there, embroidered personalization adds initials, names or phrases, allowing you to pick even more options - thread color, font, symbols and more - to truly personalize your product. Thirty One Gifts' collegiate line makes a wonderful gift or special self-indulgence for college sports fans, and even Fido can get in on the fun with beautiful leashes that match popular Thirty One Gifts patterns.
Storing in Style
If you've ever looked at a disorganized linen closet or cluttered countertop with a sigh, Thirty One Gifts is the answer to your prayers. Toss the boring plastic tubs aside and upgrade with some seriously stylish underbed bins, fabric catch-alls and market bags that will have your checkout lane neighbors peeking over in envy. The company's unique embroidery personalization option allows you to label your new bins with the contents - "Guest Bed Sheets," for example - to quickly snag what you need from even the most packed closets.
Quality You Can Count On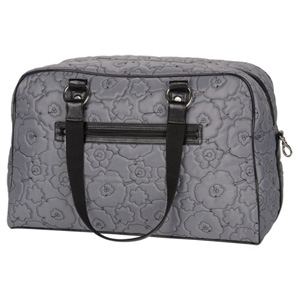 Have you ever received a Thirty One Gifts catalog party letter? If you have then you know how fun 31 Gifts parties can be. If you've ever attended a Thirty One Gifts catalog party or browsed the Thirty One Gifts catalog PDF, then you've certainly noticed how personalization makes the product special. Thirty One Gifts products are meant for the women they support and accessorize - they're made to withstand the rigors of daily life and the demands of errand-filled afternoons. Popular models like crossbody totes and messenger bags securely stash your belongings while still keeping you looking fashionable. These are bags made for everyday, not gathering dust in a closet between special occasions. Fun, fresh and perfectly personalized, Thirty One Gifts makes products that women truly love to use, year after year. Contact a 31 Gifts representative to set up your own hosted party where you can earn free gifts.