All bath and body products aren't created equal, but sometimes they can sure smell that way. Bathologie, a direct sales company specializing in custom scent blends, offers a cure to the same old boring cucumber melon with a treasure trove of 120 scent notes that can be mixed and mingled into custom blends and products. The company takes this product choice to the customer via home parties called Blending Bars, in which attendees discover their personalized scent profile and sniff, sample and combine different notes until they reach the perfect blend for their tastes.
Becoming a Bathologist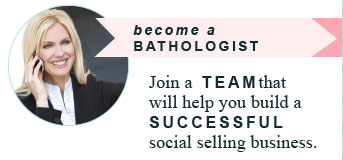 Bathologie consultants, called "bathologists," make a commission on the sale of each product during a Blending Bar event. The unique concept and fun process makes engaging even shy partygoers a cinch, and with a low cost Bathologie starter kit, becoming a Bathologie representative couldn't be easier. The starter kit comes with literally everything a budding entrepreneur needs to demonstrate the beauty of custom-blended scents, including a whopping 120 scent oils for attendees to mix and match on the included scent cards during the Blending Bar experience. Invitations, base products and order forms are also included - it's a business in a box!
No Pre-Made Products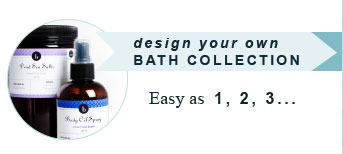 With Bathologie products, the customer gets to decide not only what product suits their needs - lotions, oils, bath salts and bath bombs to name a few - but exactly what they want it to smell like as well. With Bathologie products, there's no more picking a scent that "sounds" good in a catalog, a Blending Bar event literally allows shoppers to smell every note and adjust them to their liking. The custom creations that shoppers produce turn into their very own private line through customizable labels, which in turn builds a return demand for a product that, quite literally, can't be found anywhere else.
Hostess Perks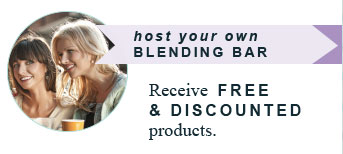 A successful Blending Bar event needs a great venue, which is why the company entices hostesses and supports their consultants with a generous hostess recognition program. Each hostess receives a free gift automatically, regardless of the amount her party earns. After $200 in sales, the fun really starts - half price products, free credit to shop with and free shipping on her order are some of the amazing benefits a Blending Bar event holder will enjoy for their partnership. Whether supporting a consultant friend or simply exposing her own friends to the unique experience of Bathologie, she's bound to have a sensational time!
A fresh new concept, in-demand bath and body products and a customizable finished product all equal amazing opportunities for Bathologie consultants. Start your sweetly-scented journey to success today!