The Miche bag has certainly gone a long way from when it was first developed in 2004. The company itself has experienced massive growth since it was first launched in 2005 and reintroduced as a direct sales company in 2011. Now, every Miche purse has gained a reputation for being "the bag with endless possibilities". With five different base bags to choose from of varying sizes and over a dozen magnetic shells designed for each bag, the brand has successfully proven itself worthy of its title. At the core of every Miche bag are the elements of style, versatility, and most importantly, functionality.
Miche Purse Collections
Over the years, Miche has developed several styles and designs of bags to give consumers more choices when it comes to base bags. There are different shells available for each design of base bag, giving consumers the ability to change the bag's exterior to suit different outfits, moods, and occasions.
Prima Base Bag and Shells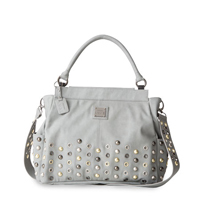 Miche's Prima base bag measures 5-inches in width, 15-inches in length, and is 12-inches tall. It also comes with a 20-inch handle plus 10-inch handle drops. Prima base bags come in a dark brown color and it comes equipped with several interior pockets for different purposes. Employing a very classic base design, consumers can easily change the exterior of the bag to add more style and character. From patterned exteriors featuring plaid prints and a variety of wild animal prints to solid neutral colors and bright and bold colors, there are more than a dozen options to choose from to suit just about any personality. View the Prima Shells here
Classic Base Bag and Classic Shells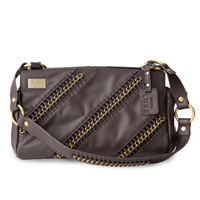 Miche Classic base bags come in two colors: black and brown. It measures 5.75-inches in width, 11.75-inches in length and is 6.5-inches tall. It comes with a 7-inch drop handle and comes equipped with one large interior pocket and two smaller ones. The classic bag design is more structured and is perfect to take to work and for more formal occasions. Miche features many magnetic shells for the classic base bag: from neutral solids and textured shells to animal-inspired prints and pocketed exterior shells, you can instantly change the look of this classic structured bag to add more edge and pizzazz. View the Classic Shells Here
Petite Base Bag and Petite Shells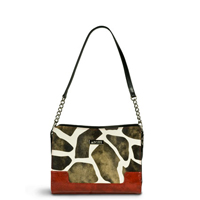 Perfect for a night out with friends or to pair up with your favorite cocktail dress, the Miche petite bag is everything a woman wants in a dinner bag. The Miche Petite base bag comes in a solid black color and measures 4-inches in width, 8-inches in length and is 6-inches tall. It also comes with a handle that is 20-inch long and an 11.5-inch drop handle. Its chain handle accent gives this bag a more feminine touch. Choose from over a dozen different petite shell designs to use with this base bag: from hounds tooth prints, plaid, and paisley to plain textured shells and crumpled shells, you will definitely find a design to go with just about any cocktail dress in your closet. With the Miche petite base bag and its wide-selection of shells, you'll never need more than one cocktail bag in your wardrobe.
Demi Base Bag and Demi Shells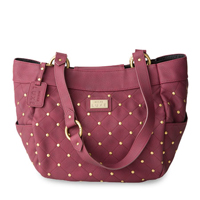 The Demi bag is the newest addition to Miche's base bag selection. Perfect for just about any attire, this hobo-inspired bag is flexible and fun and is perfect for those who prefer less-structured bag designs. The Demi base bag comes in black and measures 7-inches in width, 14-inches in length, and is 9.5-inches tall. It comes with a 23.5-inch handle and 10-inch handle drop. It features several interior pockets, with a cell phone pocket and penholders. Accessorize with different exterior demi shells to add more personality to this bag. If you want a bag with exterior pockets, then you'll probably enjoy the pocketed shells designed for the Demi bag.
Miche Bag Accessories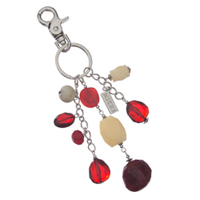 Aside from their exterior shells, you can also find quite a selection of bag accessories from Miche. Add some bag charms to further personalize your Miche bag or change the default handles of your bag to suit your needs and preferences. They offer various designs and colors of bag handles to go with different shell designs. Miche also offers wallets, purse organizers, closet organizers, and two other dinner bag selections. They even offer a handle conversion kit for those who want to be able to change their bag's handles from double to single and back.
From their base bags and bag exterior shells to their bag accessories, Miche makes sure that their customers are given as many options in one bag as possible. Forget having to transfer all your everyday essentials from one bag to another; with Miche bags, you can simply change the exterior and instantly match your bag with any outfit. It took a simple but a very novel idea to come up with the Miche bag and it certainly paid off. Miche offers what every woman is looking for in a bag: versatility and function coupled with a wide-selection of styles.